Sometimes all you need is

60 seconds.
Our 60-second video Q&As are the fastest way to ask and answer questions
The quickest way to meet with anyone
Host a live Q&A with thousands of fans, run an efficient town hall with your direct reports, or ask your coworker a quick question.
Hosted Events
Host consecutive 1:1 live Q&A's with your audience. Fans simply wait in line for their own private, 60-second one-on-one chat.
Office Hours
Transforming how leaders engage with employees. Remove the friction from hearing and answering your team's questions with our solution to town halls and office hours.
Everyday Questions
Our integrations with the communication tools you're already using make it easy to ask your co-workers a quick question.
Connect with your fans
Our live events allow fans to meet with their favorite celebrities, athletes, or experts one-on-one for 60 seconds each.
SuperQuickQuestion's hosting and queuing functionality provides a turn-key solution for Q&As. All you need to do is answer the questions.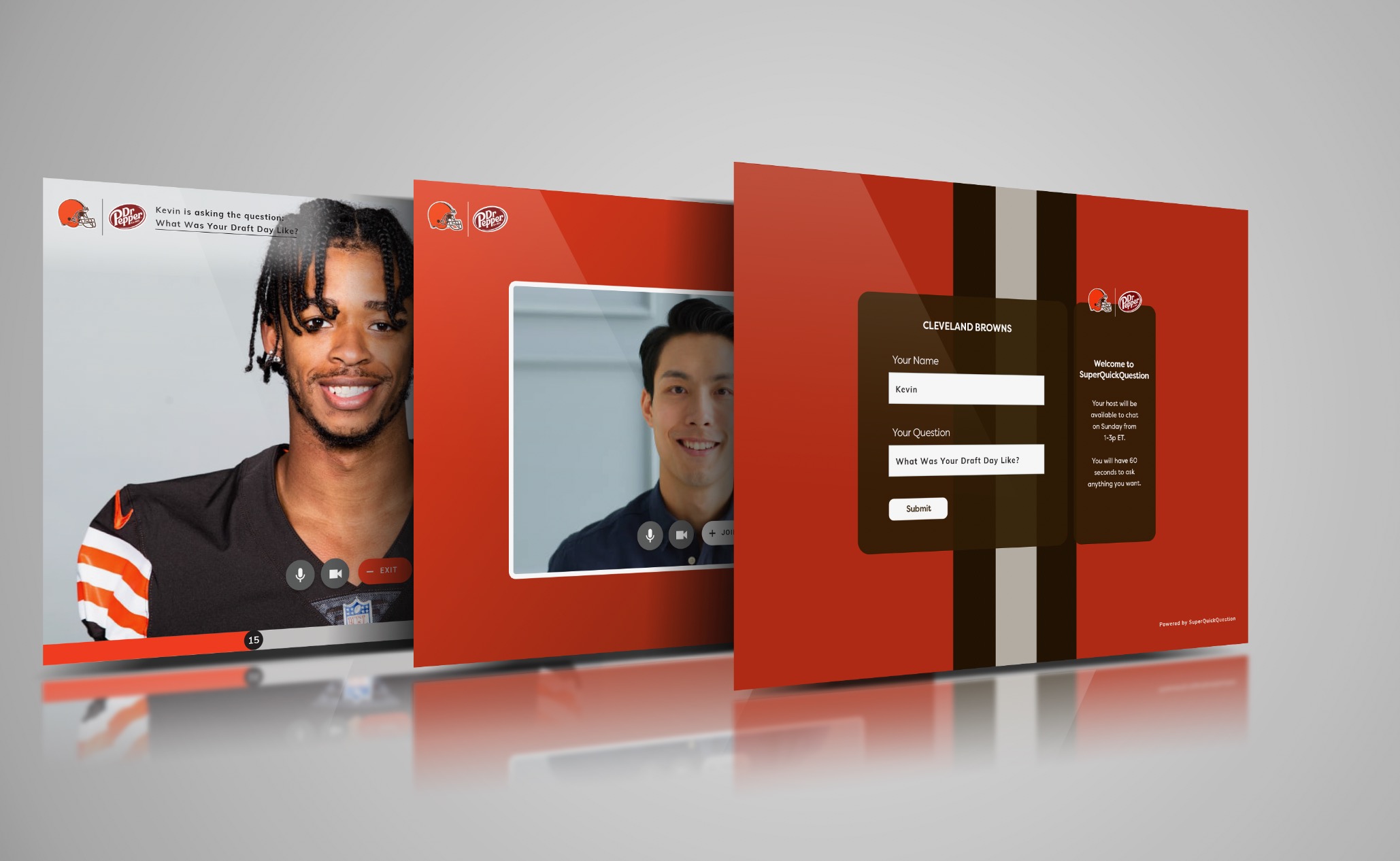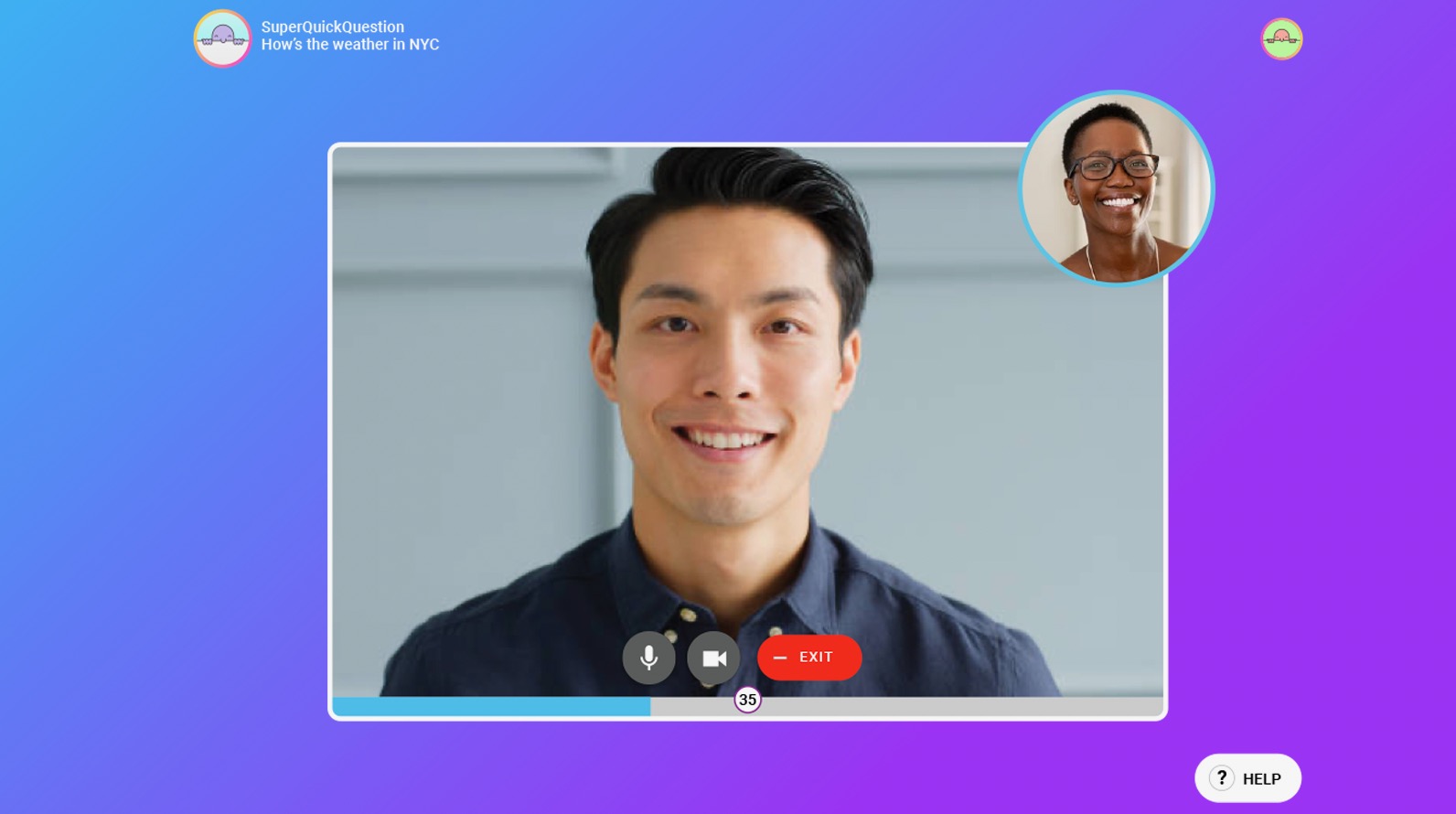 Connect with your employees
Turn office hours into a productive time with private, one-on-one, 60 second Q&As for you and your team.
Simply schedule time and invite your team. They'll hop into the queue and line up to grab 60 seconds with you.
Integrates directly with your of choice of communication tool
Install and use SQQ today with your team
"There's nothing like this in sports. This is the only way fans can connect live with athletes one-on-one."
- Dave Safer
Cleveland Browns VP Corporate Sponsorships
Loved by brands around the globe